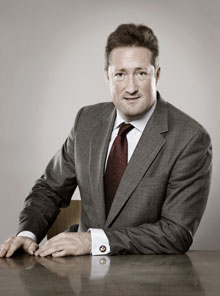 Born 1965
Agent and owner of Wagnsson Sports & Entertainment
In charge of negotiations and all legal advice. Keeps contact with clubs and clients.
Qualifications:
Clerking at the administrative county court in Kristianstad.
Assistant lawyer, lawyer and partner at Advokaterna Wagnsson & Sommestad and Advokatfirman Wagnsson 1995-2009
Member of the Swedish Bar Association 1999-2009.
Education:
Master of law (LLM), Lund University, Sweden
Political science at University of California Santa Barbara, USA
Languages: Swedish, English, French and Spanish.
Important to me: Be supportive to friends and family
Contact Info:
Address: Adolf Fredriks Kyrkogata 13, 111 37 STOCKHOLM
Tel: +46 (0) 8–21 54 40
Mobile: +46 (0) 70-524 23 87
Fax: +46 (0) 8–21 54 42
E-mail: martin.klette@wagnsson.com